We exist to serve others by showing God's love in practical ways through meeting the needs within our communities and spheres of influence. Simple acts of personal kindness can open hearts to the love of Jesus for both those being served and those serving. The ICC Outreach Serve team is made up of Outreach Small Groups and individuals who are using their gifts and talents to glorify God by serving others.
We want every person who is passionate about helping people to find the right opportunities to effectively use their gifts to build up the body of Christ and extend the Kingdom of God.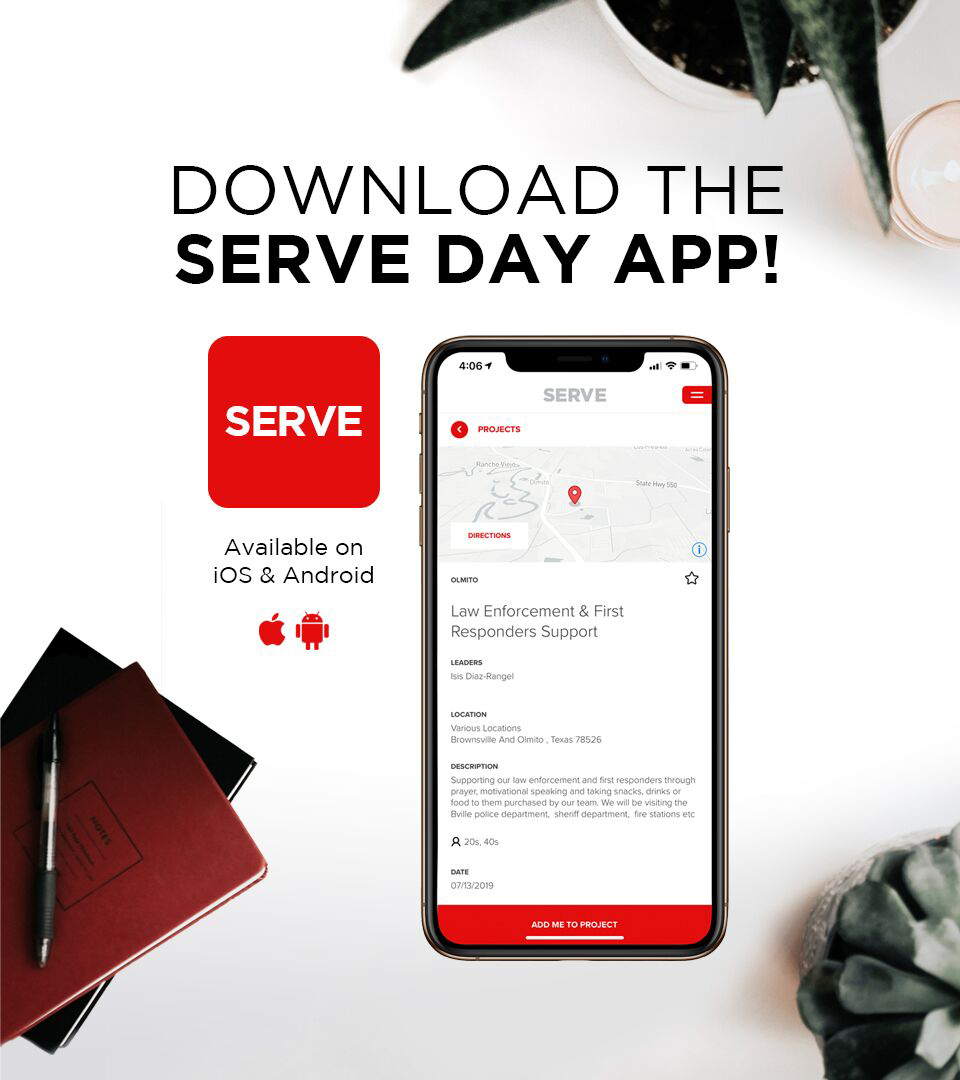 Download the Serve App
AND FIND A PROJECT NEAR YOU
The Serve App is your source for local outreach projects and opportunities to show the love of Jesus to your community. Download the app to get started!
"As each has received a gift, use it to serve one another, as good stewards of God's varied grace: whoever speaks, as one who speaks oracles of God; whoever serves, as one who serves by the strength that God supplies—in order that in everything God may be glorified through Jesus Christ. To him belong glory and dominion forever and ever. Amen."

1 PETER 4:10-11